SPREAD E.B.O.N.Y. !
Does E.B.O.N.Y. drive you up the wall?
Have you spent too much time on E.B.O.N.Y. so far?
Do you have sleepless nights because you can't beat Level 21?
Why don't you call the visitors of your homepage too?
Put an E.B.O.N.Y. sticker, picture or banner on your webpage!
_____________
You only have to copy the code of the desired picture to the appropriate part of your homepage, blog or whatever.
Here they come...
1. Sticker (80x15 px)

Code:
<a href="http://ebony.extra.hu"><img src="http://ebony.extra.hu/common/ebony_smallstck.gif" alt="ebony" title="E.B.O.N.Y. - The Weirdest Riddle Game" />
2. Sticker (88x33 px)

Code:
<a href="http://ebony.extra.hu"><img src="http://ebony.extra.hu/common/ebony_largestck.gif" alt="ebony" title="E.B.O.N.Y. - Get Ready For The Riddle Game!" />
3. Small Banner (by 702 - 400x100 px)

Code:
<a href="http://ebony.extra.hu"><img src="http://ebony.extra.hu/common/ebony_banner_702.gif" alt="ebony" title="E.B.O.N.Y. - Be prepared!" />
4. Large Banner (468x60 px)

Code:
<a href="http://ebony.extra.hu"><img src="http://ebony.extra.hu/common/ebony_banner.jpg" alt="ebony" title="E.B.O.N.Y. Awaits You - You Have No Excuse." />
5. Standing Banner (120x200 px)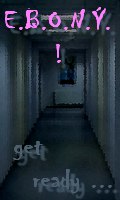 Code:
<a href="http://ebony.extra.hu"><img src="http://ebony.extra.hu/common/ebony_stand.jpg" alt="ebony" title="What. Is. E.B.O.N.Y. ?." />
6. Logo (200x200 px)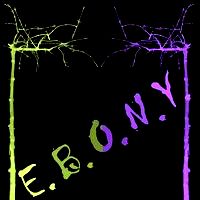 Code:
<a href="http://ebony.extra.hu"><img src="http://ebony.extra.hu/common/ebony_sqr.jpg" alt="ebony" title="E.B.O.N.Y. Wants. You. !!!" />
7. Small Icons (Screenies, 80x80 px)




Codes: (From left to right)
<a href="http://ebony.extra.hu"><img src="http://ebony.extra.hu/common/ebony_grav01.jpg" alt="ebony" title="E.B.O.N.Y. - You'll never return!" />
<a href="http://ebony.extra.hu"><img src="http://ebony.extra.hu/common/ebony_grav02.jpg" alt="ebony" title="E.B.O.N.Y. - Twisted !!!" />
<a href="http://ebony.extra.hu"><img src="http://ebony.extra.hu/common/ebony_grav03.jpg" alt="ebony" title="E.B.O.N.Y. Will Call You Soon..." />
<a href="http://ebony.extra.hu"><img src="http://ebony.extra.hu/common/ebony_grav04.jpg" alt="ebony" title="E.B.O.N.Y. Weirder Than You Can Imagine!" />
_____________